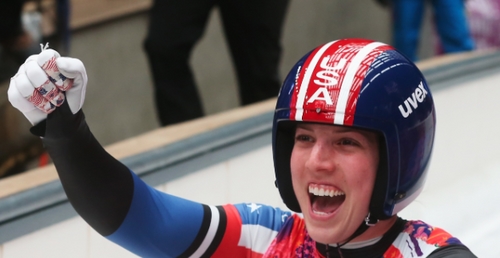 The Mohawk Valley DiamondDawgs announced on Saturday that US Olympic Bronze Medalist Erin Hamlin will be throwing out the first pitch on Monday July 7 at Veterans Memorial Park.

Hamlin, a native of Remsen, New York, is a three-time Olympian and the first American luger to medal at any Winter Olympics.
At the 2014 Winter Olympics in Sochi, Russia, she took the bronze medal in women's singles luge. She is the first United States luger of either gender to medal in singles competition.
Pete Pagliaro of the DiamondDawgs said Hamlin has become a local celebrity.
"Our entire area has embraced Erin as she is our local Olympian and brought home a medal," he stated. "So that behind said, we thought it would be pretty cool to honor her at one of our games with Erin Hamlin Night."
Mohawk Valley will take on the Utica Brewers in the game and first pitch is scheduled for 7:05 p.m