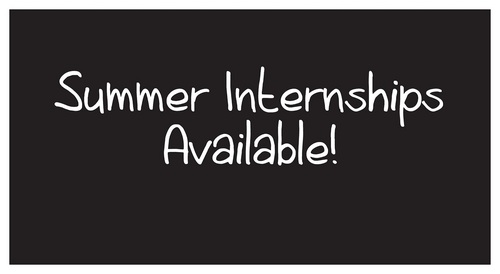 The teams in the Perfect Game Collegiate Baseball League develop young talent on the diamond and in the office. In the last four years more than
40 PGCBL trained interns have accepted sports management and marketing positions throughout the US. Here are some of our success stories.
James Troutman was an intern for the Albany Dutchmen in 2013. Upon graduation from the University of Albany, he parlayed his experience with the club and landed a job at his alma mater in Ticket Sales. Currently, he is the Ticket Manager for the university.
As a Broadcast intern for the Albany Dutchmen, Ryan Murphy was the voice of the team in 2014. Upon graduating from the University of Iowa, he joined KCJJ radio in Iowa City and is now the radio station's Sports Director.
Mike Widay was an intern for the Amsterdam Mohawks in 2013. The graduate of St. John Fisher College is now working for the Toronto Blue Jays "AA" affiliate, the New Hampshire Fisher Cats as a Ticket Account Representative.
The 2011 intern class of the Elmira Pioneers proved to be a great training ground for both Aaron Gonzalez and Ashley Meyer. Aaron, a graduate of Western New England University, is currently the Quality Assurance Coordinator for the Unites States Soccer Federation. Ashley, who worked as an intern on the Pioneers medical/training staff that year. After graduating from SUNY - Cortland she landed a position as a Certified Athletic Trainer on
the staff at Cal State - Northridge.
The St John Fisher College intern program sent two interns to the Newark Pilots in 2013, Justice Hoyt and Shelby Christensen. Justice is now
an Account Executive for the Stockton Ports, the High "A" affiliate of the Oakland A's. Shelby is currently an Account Executive for the Chicago
Red Stars FC and previously worked for the Chicago Cubs.
"It takes time and effort to manage a quality internship program. PGCBL teams spend the time it takes to help develop a students knowledge of how a small sports business operates. And, it seems to pay off. We get many exceptional young people who come to work for us. Many have moved on to great careers in sports. I've said it before, we not only have potential Major League GM's working for us but, all types of business leaders.", stated PGCBL President Jeff Kunion.
The Perfect Game Collegiate Baseball League, located in upstate New York, plays a 50 game schedule in June, July and August. Individuals looking for valuable work experience that will help shape their future careers in sports management, sports media or sports broadcasting should contact the league office to discuss opportunities with the PGCBL or any of its teams.
For more information about the Perfect Game Collegiate Baseball League and their internship opportunities, please visit
www.pgcbl.com or email [email protected]
|
Back to index...