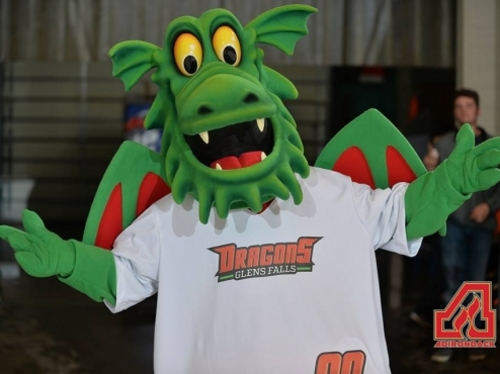 Video link: https://www.youtube.com/watch?v=l-e1ryRyvdA
For many years families, and especially little boys and girls wondered who kept throwing baseballs out of Coopers Cave. It mystified everybody as to how the baseballs that rolled into the cave would get tossed back. Many people have said that maybe James Fennimore Cooper missed a few things as he wrote stories about the area.
That brings us to the question, when was baseball really invented? We know that James Fennimore Cooper is from Cooperstown N.Y. and his father John Cooper founded Cooperstown. That is where for years it has been said that the great game of baseball was invented, at Doubleday Field in 1845. From our sources though, these baseballs were being tossed out of Coopers Cave in the early 1700's. So, just maybe James Fennimore Cooper missed this information, and baseball might have been started right here in Glens Falls N.Y. at Coopers Cave.
Well, I guess we will never know the real answer to that question, but the great part of all this is that we now know who.....or what was throwing the baseballs out of Coopers Cave. "Cooper The Dragon" has finally come out of Coopers Cave after all these years, just as he did in the 1700's. Cooper will now enjoy tossing baseballs to the kids at his new home during baseball games at East Field. Cooper will spend most of his nights back under the Fennimore Bridge that connects Glens Falls and South Glens Falls. Both are great baseball communities with a lot of baseball tradition and will now enjoy having a great friend and a neighbor like Cooper.
Cooper came out of the cave last night and made his first appearance in years at the Adirondack Flames game at the Glens Falls Civic Center. Cooper made his grand entrance aboard a West Glens Falls Fire Department ladder truck, as the area's newest member of the sports community introduced their mascot in front of a sellout crowd of 5,287.
Glens Falls Dragons owner and team president Ben Bernard said, "The kids will especially love Cooper "The Dragon." There was such a good response to it. I think it was very successful. We look forward to getting Cooper involved in the community because that's what it's all about."
Flames president Brain Petrovek added that, "It's all about getting both teams involved. You can't be successful in today's market without contributing to both teams."
In this case it would be the Adirondack Flames, soon to be Adirondack Thunder and the Glens Falls Dragons working together to co-brand their teams.
Despite the Flame's loss to Utica, Cooper's debut was an event to remember as he posed for pictures with kids. Cooper's high-fives, hugs and pranks will surely continue at East Field, also known as "The Dragon's Cave." this summer. The Glens Falls Dragons are billing themselves as " a new addition to a baseball tradition."
For pictures of Cooper's journey to the Adirondack Flames game please visit our Facebook page Glens Falls Dragons, and follow us on Twitter @GFDragonsBall