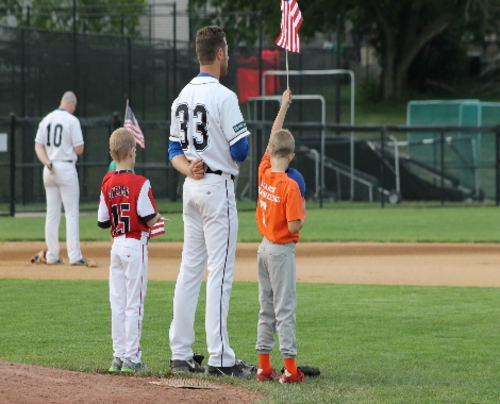 The Perfect Game Collegiate Baseball League promotional video is now available for viewing.
"In just five years the PGCBL has grown into one of the nation's premier summer collegiate baseball leagues. We provide affordable family entertainment throughout upstate New York," said PGCBL President Jeff Kunion. "We average around 1,000 fans per game. And, with three new teams in 2016, the PGCBL will provide sponsors with exposure to more than 325,000 fans."
The level of play in the PGCBL is matched by few others. The league currently has more than 140 alumni playing professional baseball . Each year, numerous PGCBL players are named to national summer collegiate All-American teams and the success isn't only during the summer as three PGCBL alumni were members of the 2015 National Champion Virginia Cavaliers.
Not only does the PGCBL provide a great on-field product, but a terrific ballpark experience as well. Last season, almost a quarter million people attended PGCBL games and the Elmira Pioneers were among national leaders in attendance.
Come next season, three new teams will be playing in the PGCBL as the Geneva Red Wings, Oneonta Outlaws and Jamestown Jammers have joined the league. As the league expands, there are even more opportunities for businesses and organizations to partner – both with the league and its respective teams.
To get a better understanding of the PGCBL experience, we encourage you to watch this brief video.
If you are interested in a potential partnership or would like to know more information on the PGCBL, email [email protected].
The PGCBL is affiliated with Perfect Game, the largest independent scouting service in the country. To follow the PGCBL on a day-to-day basis, visit pgcbl.com or follow the league on Twitter, @PGCBLBaseball.