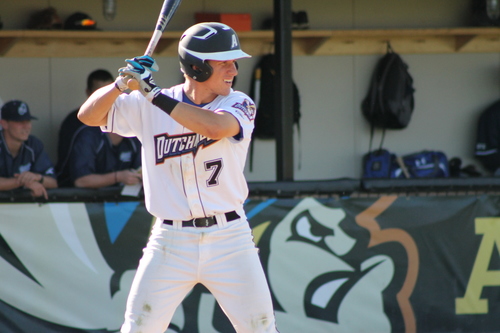 CEDAR RAPIDS, Iowa – There are stories in each year's MLB Draft about players that steadily progressed their games over the years to get to where they are. There are also players that burst onto the scene during their final amateur season to jump onto scout's radars and draft boards.

Coastal Carolina's Zach Remillard has figured out in his senior season as a Chanticleer how to be both of those stories.

In his four seasons at Coastal Carolina, Remillard has seen his average rise from .221 as a freshman, to .259 as a sophomore, to .272 his junior year and all the way up to .348 in his final year on campus. Remillard has also increased his run production each year, driving in 21 in his first season, 33 as a sophomore, 42 as a junior and 67 this season.

The steady increase in numbers (Remillard has also hiked his doubles and home run production each year on campus) is impressive on its own, but the breakout he has experienced in his senior season is what has him as a top-400 prospect in the 2016 draft.

The senior was a first-team all-conference player this season, leading the Big South Conference in home runs (18) and RBI (67), and has slugged .632, good for second-best in the conference. As eye-popping as those numbers are for much of the baseball world, Remillard said it was basically what he expected to happen.