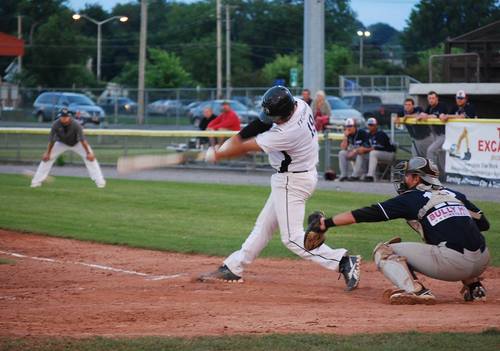 For the first time in PGCBL history, two alumni have been drafted in the first round of the MLB Draft.
Matthew Thaiss, a member of the 2013 Watertown Rams, has been drafted No. 16 overall in the MLB Draft.
Thaiss heard his name called with the selection by the Los Angeles Angels and will go to the Angels after a stellar career at the University of Virginia.
"It taught me how to play away from home, and go up against top competition day in and day out," Thaiss said of the PGCBL last year. "I believe the PGCBL is the best summer league in the country, and I wouldn't change my decision to play there for anything."

Thaiss was recently named a second team All-American.
Ian Anderson, a 2016 Amsterdam Mohawk signee, was drafted No. 3 overall during the first round of the MLB Draft on Wednesday.
The 18-year-old recently completed his senior season at Shenendehowa High School and will now take his talents to the Atlanta Braves organization.
"It's exciting," Anderson said on MLB Network after he was selected . "You never know going into the season where you're going to go."

In 2015, former Glens Falls Golden Eagle Kyle Holder was taken in the first round by the New York Yankees.
Full MLB.com article on Anderson: