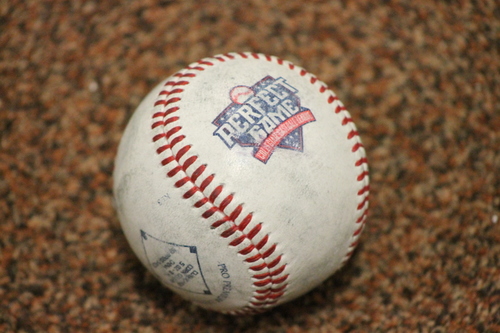 An Albany Dutchmen speedster and a Geneva Red Wings workhorse have been named the Player and Pitcher of the Week, respectively.
JJ Shimko of the Albany Dutchmen has been named the Player of the Week for the week starting June 6 and ending June 12. During that stretch, Shimko batted .528 with four RBIs and a 1.376 OPS. He also added to his league-leading stolen base total of seven. Shimko had three multi-hit games during the week, including a three-hit effort on June 10 against Saugerties.
On the season, Shimko has a .357 batting average to go along with a .526 on-base percentage and six RBIs. He's struck out just three times and has walked eight.
At the University of South Carolina Upstate this year, Shimko hit .292 in 48 games and had 13 extra base hits.
Dalton Reed of the Geneva Red Wings has been named the Pitcher of the Week.
Reed tossed a combined 13.2 innings over two starts during the week and came out with a win and a 1.32 ERA during the two appearances. He did not walk a batter but struck out six.
On the season, Reed is 1-0 with a 1.25 ERA and has yet to walk a man. At West Chester University this year, he won three games and started eight.
For all the latest news, scores and updates, follow the PGCBL on Twitter, @PGCBLbaseball.