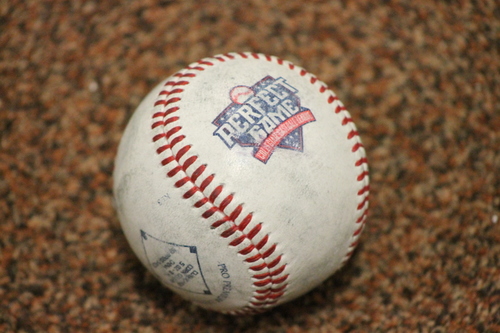 The two teams faced off three times this past week and now representatives from the teams are taking home the weekly awards.
Joe Genord of the Amsterdam Mohawks hit .476 with two home runs, 10 RBIs and nine runs for the week that started on June 13 and ended on June 19. He also walked six times and stole three bases. On the season, the South Florida product is hitting .292 with 12 RBIs and a .918 OPS. His on-base percentage is .460.
At South Florida this season, Genord appeared in 45 games, hitting .270 with six home runs and 21 RBIs. He's the first Mohawk to take home Player of the Week this season.
David Palmer of the Mohawk Valley DiamondDawgs has been named Pitcher of the Week after going 2-0 without allowing an earned run in 16 innings of work. The right-hander struck out 12 batters in his two victories, one of which was a complete game.
On the season, Palmer is 2-0 with a 0.00 ERA and has struck out 20 batters. He has a 1.14 WHIP.
As New Haven this year, Palmer appeared in 11 games and won three. He also accumulated 42 strikeouts.
For all the latest news, scores and updates, follow the PGCBL on Twitter, @PGCBLbaseball.
|
Back to index...