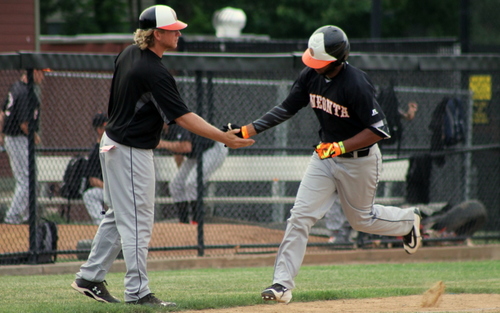 CEDAR RAPIDS, Iowa – As the Perfect Game Collegiate Baseball League continued to expand over the offseason, league officials got to welcome back a familiar franchise into the mix for the 2016 season when the Oneonta Outlaws were added in the expansion.

Oneonta joined the PGCBL in 2012, a year after the league started. The Outlaws were coming off a New York College Baseball League championship from the summer before, but failed to make the playoffs in the always-competitive PGCBL.

After one season as a Perfect Game franchise, Oneonta elected to leave and again join the NYCBL, and the team won another championship that year in 2013. The Outlaws made the playoffs the next two corresponding years as well, turning into a powerhouse in the league. But the move back to the NYCBL proved almost as short as the team's first stint in the PGCBL, as management decided after the 2015 season to return to the PGCBL, a league that has quickly gained the reputation as one of the best summer leagues in the country.

Adding Oneonta to the league again was a no-brainer considering all of the success the team has had over the past few years. Putting the championships aside, the Outlaws have also had great attendance numbers over the past three years. Last summer, the team averaged 1,644 fans each home game — the most in its league, and would have been second in the PGCBL behind Elmira.