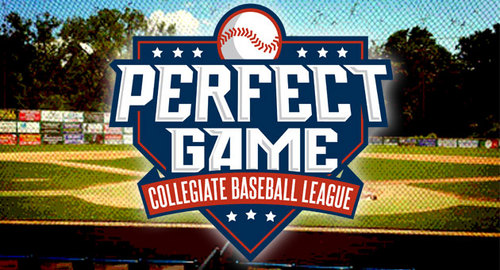 Throughout the season, the Perfect Game Collegiate Baseball League will be recognizing a Player and Pitcher of the Night on each game day.
Player of the Night: Danny Ryan, Glens Falls (Fairfield)
Ryan capped a 3-for-4 day with the biggest hit of the season to date for the Glens Falls Dragons. With one out and two runners on base, Ryan belted a three-run home run to give the Dragons a 4-2 lead, which would wind up being the final score. The Fairfield Stag, who played center field for Glens Falls, also added singles in the first and third innings in the victory. With the win over the Stallions, Glens Falls moved to 2-0 on the season.
Pitcher of the Night: David Lyskawa, Jamestown (UMBC)
Entering the game in the fourth inning, Lyskawa shut down the offense of the Geneva Red Wings en route to an 8-4 victory for the Jammers. The UMBC Retriever struck out five hitters over 3.1 innings on the mound, allowing just two hits and a walk. Lyskawa entered the game with the Jammers leading 3-0, and exited the game following the seventh inning with Jamestown holding an 8-0 lead. Lyskawa, who was the winning pitcher, helped Jamestown deal Geneva their first defeat of the season.
Stay tuned to PGCBL.com throughout the season for further presentations of the Player and Pitcher of the Night awards.