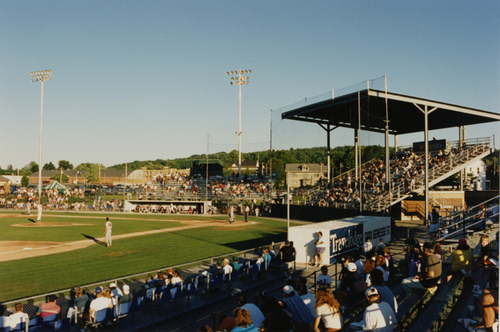 The Perfect Game Collegiate Baseball League is searching for media interns for the upcoming 2019 season. Interns will be involved in every facet of the league's media operation, including social media, video, and league promotion. Past interns with the PGCBL have attained positions across the sports world, including with professional franchises, four-year universities, and major television networks.
The league is searching for interns to fill the following roles:
Social Media and Graphic Design Interns:
The Social Media & Graphic Design Interns will handle all social media duties for the league. The desired candidate will have advanced proficiency in Twitter, Facebook, and Instagram, strong communication skills, graphic design abilities, and a working knowledge of the PGCBL and/or summer collegiate baseball. Strong demonstrated graphic design skills are highly preferred.
Candidates are not required to relocate to Upstate New York, and a stipend is available, subject to the duties performed by the intern. At least one intern in this department would start immediately to begin preparations for the 2019 season.
Video Production Intern:
The Video Production Intern will create video content for the league's social media platforms, including YouTube, Facebook, Twitter, and Instagram. This content would include daily or weekly previews, feature stories, interviews, and game highlights. Proficiency in video editing and a working knowledge of the PGCBL and/or summer collegiate baseball is preferred. Candidates with demonstrated on-camera ability will be strongly considered.
The desired candidate would relocate to or already be located in Upstate New York for the duration of the season, which lasts from late May to mid-August.
In addition, the 12 individual teams of the PGCBL often have internship positions available both in media and game operations. All internships, both with the league and its teams, can be taken for college credit.
To express interest in either position, or for more information on internships with the PGCBL or its franchises, please attach a resume, references, and any examples of past work, and email [email protected]